Thankyou darling
Now if everyone would care to gather round
, there's some allotmenteering to be gettin on with and the very very very slow building of a grove.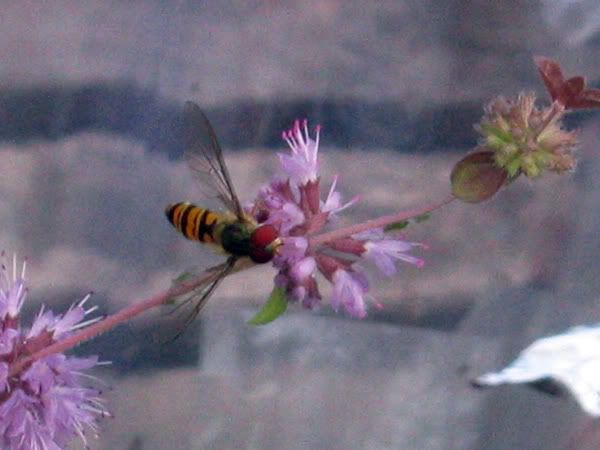 A little hover fly (I think) at work on some pennyroyal mint
Very naughty pumpkins taking over the whole place. These have since been cut back to allow the beans to grow. Poor things. The beans, not the pumpkins, they're just silly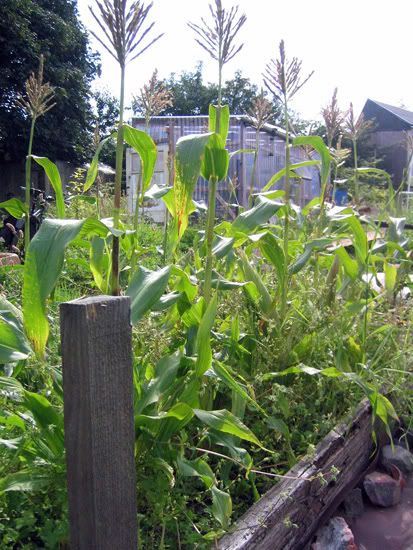 Sweetcorn, behaving itself and growing happily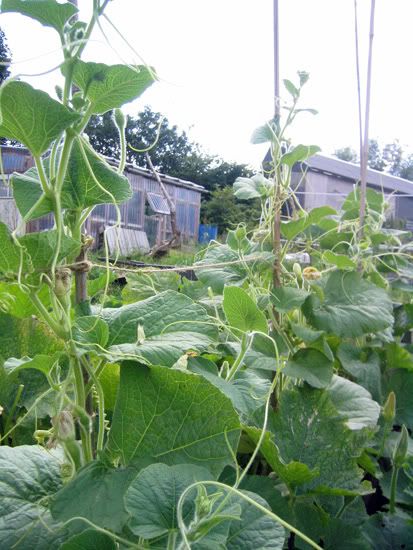 Gourds. I had been thinking of letting them grow along the ground, but they are in the same bed as the pumpkins. Birdhouse and apple gourds are growing here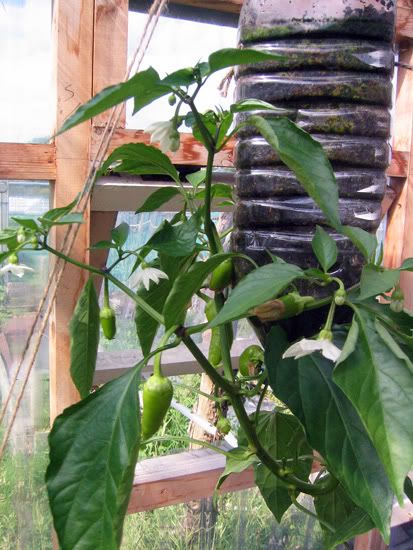 I love this, I'll definitly grow chilis upside down again next year. It would take a ninja snail to get to these. There is also an upside down tomato, which isn't coping as well as it grows too big. It actually tore its stem but is still plodding on with a little support from some string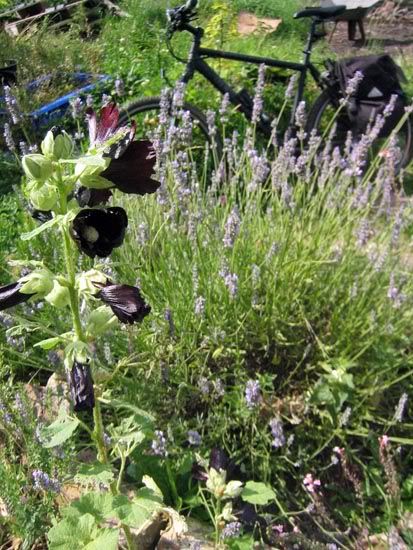 Can't remember what these flowers are in front of the lavendar, but hey, there's my bike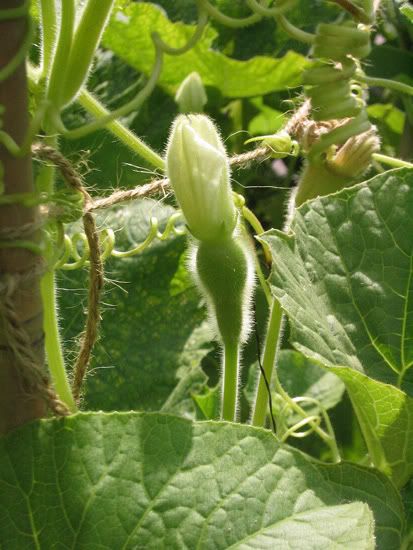 Birdhouse gourd, hurry up and grow and dry and get pyrograped all over
So there' s my first installment of our humble little grove, where nature just does whatever she wants to a certain extent, and I constantly grumble about slugs and snails. The overgrown chaos at the back I can live with, but those silver trail leaving little beasts, STOP EATING EVERYTHING!
From Hazel Grove with love