Forum rules
If you find a topic of interest and want to continue the discussion then start a new topic under The Hearthfire with a similar name and add a link back to the topic you want to continue.
To copy a link just copy the url on the top left of your browser and then put in your post, highlight it and press the url button.
OBOD Bard
Posts: 866
Joined: 23 Feb 2006, 04:06
Gender: Male
Location: Thunder Bay, Ontario Canada
Contact:
Room to grow...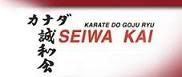 ---
OBOD Bard
Posts: 172
Joined: 08 Jun 2010, 03:03
Gender: Male
Location: Key West, Florida
Contact:
Out of the night that covers me, Black as the pit from pole to pole
I thank whatever gods may be For my unconquerable soul.

In the fell clutch of circumstance, I have not winced nor cried aloud.
Under the bludgeonings of chance My head is bloody, but unbowed.

Beyond this place of wrath and tears, Looms but the Horror of the shade
And yet the menace of the years Finds and shall find me unafraid.

It matters not how strait the gate, How charged with punishments the scroll
I am the master of my fate: I am the captain of my soul.
---
OBOD Druid
Posts: 8738
Joined: 02 Feb 2003, 23:56
Gender: Male
Location: By candle light, penning the dragon's dream.
Contact:
Yes BP finally got the real expert they needed all along.....
A plumber!
IMO they have squandered all this time trying to suck more oil, rather than plug the damn hole!
As "high tech" as they want to explain away the slacking, this is simply a huge, very heavy plug!
One would hope this advanced technology
fixes this problem and they make more for this same reason.
But yes, a day to celebrate, and venting my frustration, I applaud that BP has stepped up (under a firestorm of media pressure, and pending lawsuits)
I do believe they will make it right, do their best. It easily could have been a less qualified company, unable to deal at all...
So with this very mixed blessing,
Dyro, Dduw, dy nawdd;
ac yn nawdd, nerth;
ac yn nerth, ddeall;
ac yn neall, gwybod;
ac o wybod, gwybod yn gyfiawn;
ac o wybod yn gyfiawn ei garu;
ac o garu, caru Duw.
Duw a phob daioni.

---
---
Return to "Environmental Issues"
Who is online
Users browsing this forum: No registered users and 2 guests